GORECATS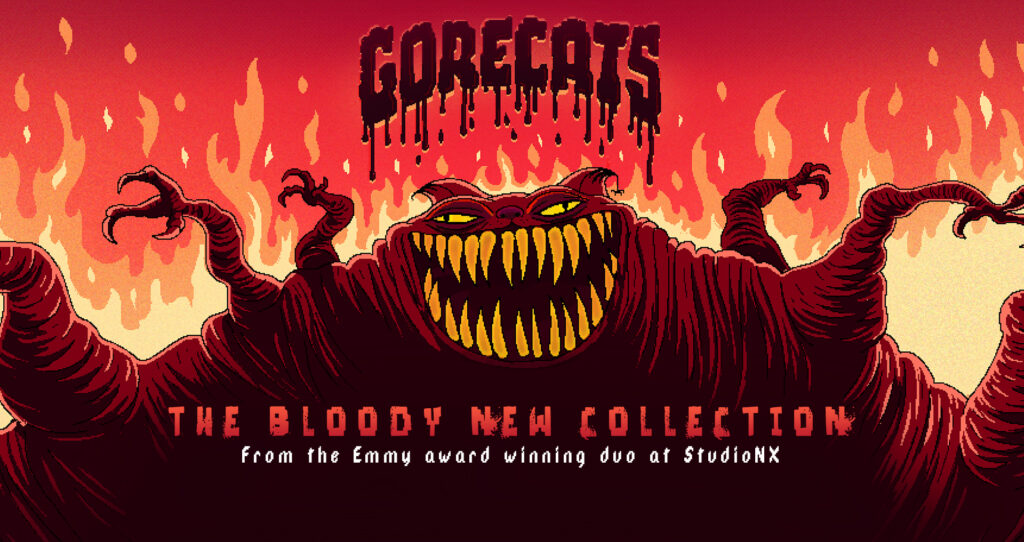 In 2022 with the inevitable rise of Web3 we unleashed GORECATS onto the digital collectibles scene.

Cute green but mildly psychotic kittycats with a lust for blood… Gorecats are an eclectic breed of murderous little trouble makers hell bent on using up every single one of their 9 glorious lives. Never turn your back on a Gorecat! These cute and cuddly critters are actually bloodthirsty beasts that lurk in the shadows and will pounce when you least expect it!
COLLECTIBLES. Reminiscent of physical card collections from the 80s like Garbage Pail Kids, we created different levels of rarity with the simple theme. 'The gorier your cat, the rarer your collectible'

ENVIRONMENTAL ISSUES? We chose the green blockchain Solana as it has one of the lowest carbon footprints. In fact minting on Solana uses the same energy as 2 google searches 🙂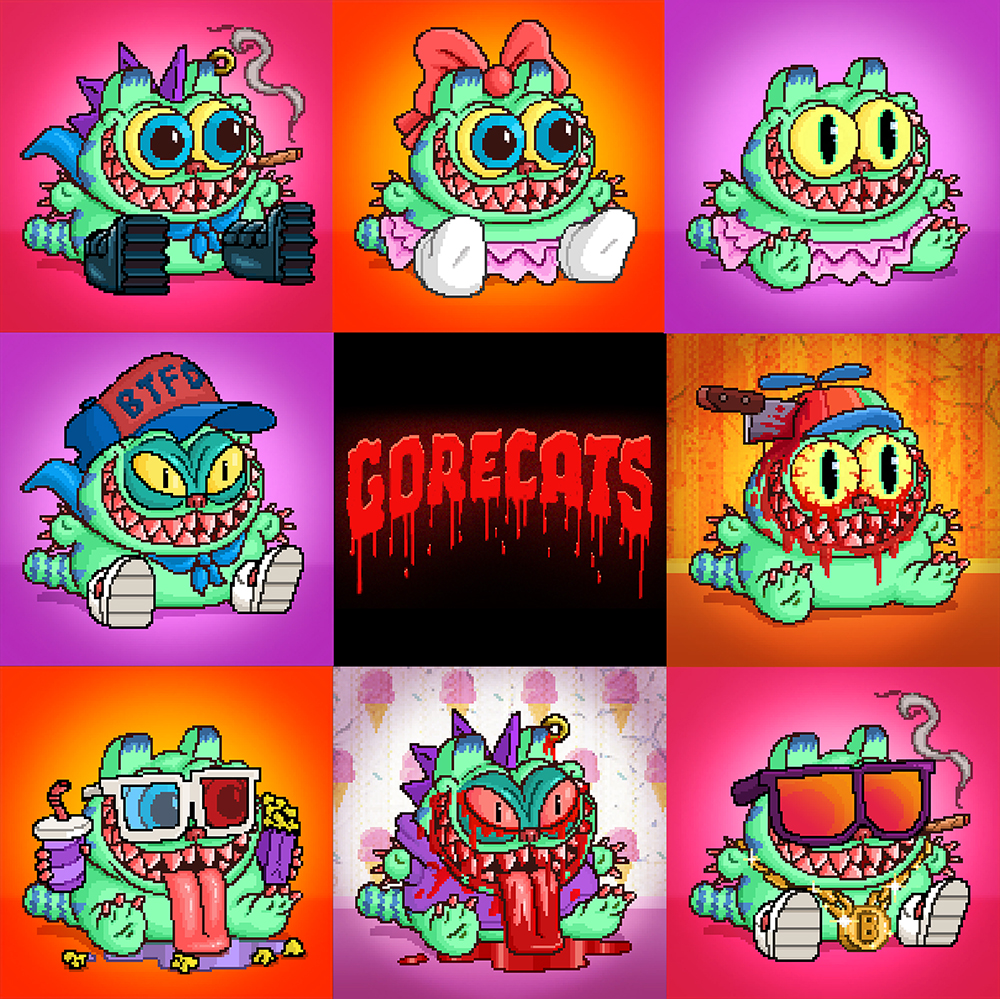 BACK TO THE 80s. We know how to create characters and tell stories so we wanted to inject that experience into a fun and interactive pixel art collection that paid homage our childhood. We grew up watching B-movie horror films like Evil Dead, Bad Taste, Child's play and Gremlins. So we wanted to create an NFT collection that took our fans on a thrilling mystery through that hilariously gruesome era of horror.
ZOMBIES. We introduced a fun staking feature where anyone who holds their Gorecat would run the risk of contracting a rare virus and unleasing a fearsome ZOMBIE GORECAT!